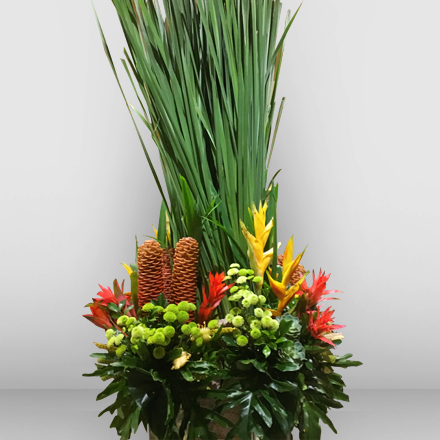 Exotic cut flowers with hot-dog leaves
A unique arrangement of exotic flowers can send a message that is all your own. This beautifully warm gift is a wonderful way to pay tribute to a life well lived.
NOTE
We reserve the right to substitute flowers that are not in season, likewise we also reserve the right for artistic variation of flower arrangements depicted in the photos.